Sunday morning market in East London …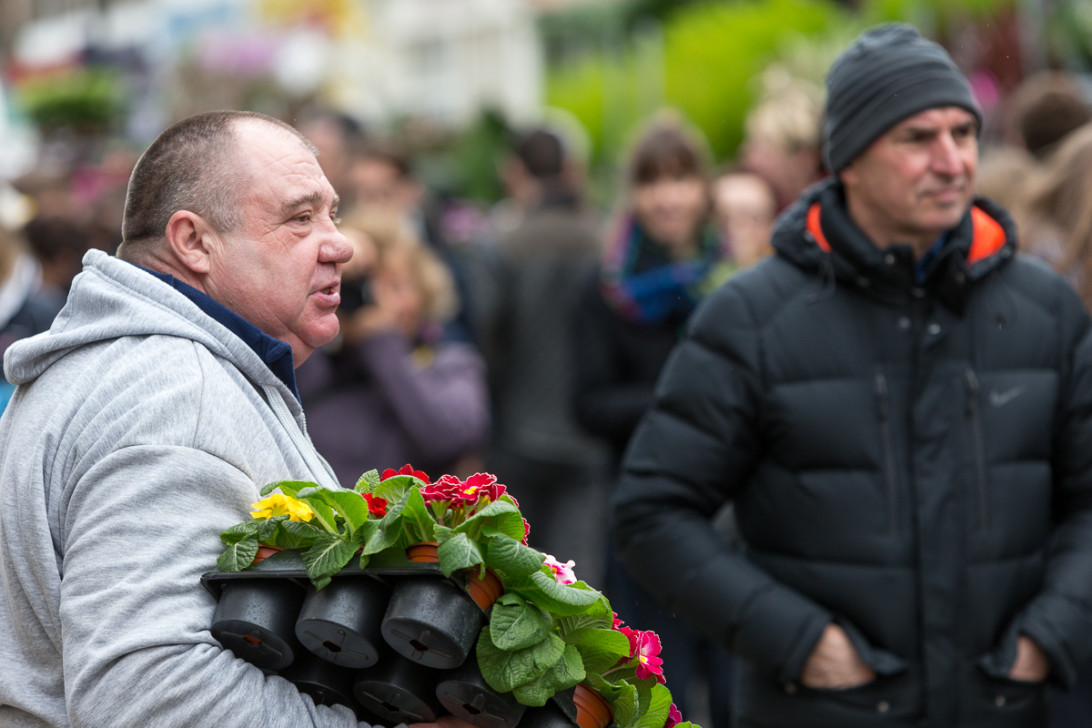 I like being up early on a Sunday morning and heading off to one of the London markets even if it was a bit grey and overcast.  On the plus side, it was much warmer again and not raining.  One of the best Sunday markets can be found on Columbia Road in East London where all sorts of traders gather to sell their plants and flowers.  I am always amazed at the variety of flowers and plants that can be found there along with the different colours which make for some interesting and colourful images.
The market takes over the whole road and once the stalls are set up is closed to traffic whilst the traders are selling their flowers and plants.  I think that it is always best to get there earlier as it is slightly less crowded but come mid morning the road between the stalls can be very busy.  In addition to the flower traders, the Victorian shops are also open selling antiques, garden accessories and a variety of other goods.
When you have had enough of the flower market, there are a number of coffee shops with food too. Normally, there is a street entertainer play in the street - today it was a singer/guitarist who was very good. Having wondered around the market taking photographs, I retired to The Birdgate for some refreshments.
---