Meeting Old Friends at 2016 Bristol International Balloon Fiesta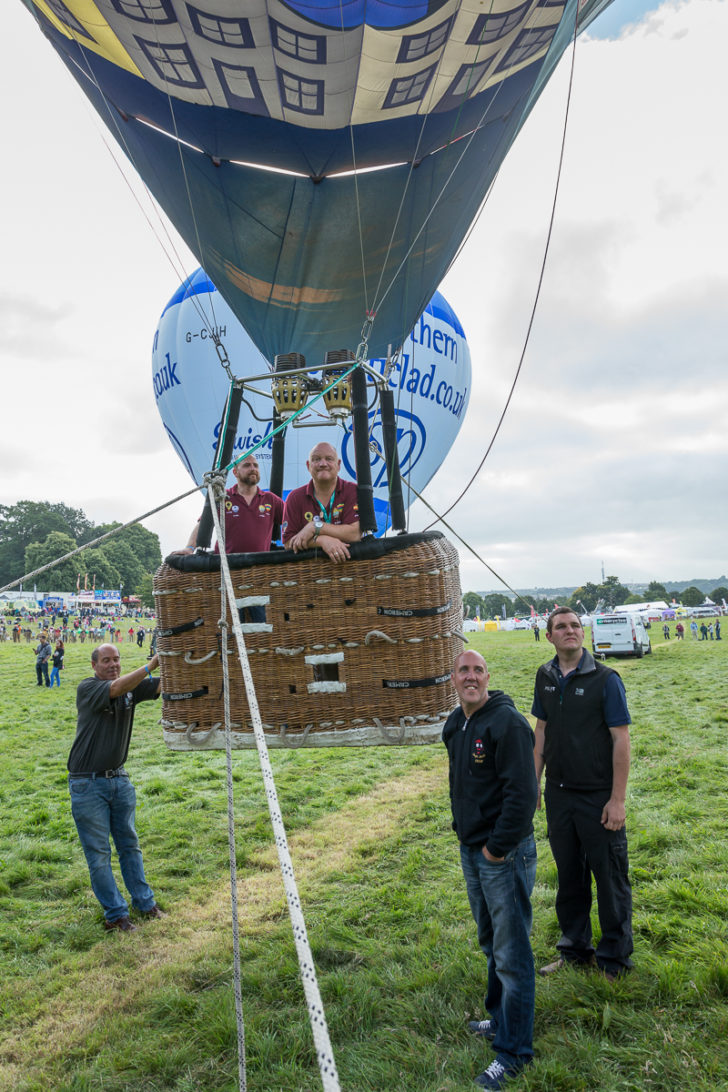 Once again I am at the Bristol International Balloon Fiesta which is always a great event to attend and photograph.  So far, both of the scheduled launches have had to be cancelled because the wind has been too strong for the pilots to be able to fly safely over Bristol City Centre.  Added to that, the cloud base has bee quite low which is not good for flying.
To compensate for the lack of the Special Shaped Balloon launch on Thursday evening, the pilots managed to entertain a large crowd with an amazing Night Glow followed by a fireworks show.  The sight of the illuminated balloons firing their burners to a variety of music is great and was well received by the crowd.
Early Friday morning, a number of the pilots tethered their balloons because they were unable to fly which provided some balloons for the dedicated crowds to watch. I was also able to catch with Gary Davies, who was the first pilot that I ever flew with back in 2012 and shown above with his crew tethering in one of his balloons, "Zenith".
Hopefully, the winds will calm down for the mass launch on Friday evening so that they can fly but it is only looking like a 50:50 chance.  However, the weather for the rest of the weekend is looking much better but don't forget this is England so how know what it will do?
---