My tour of Cuba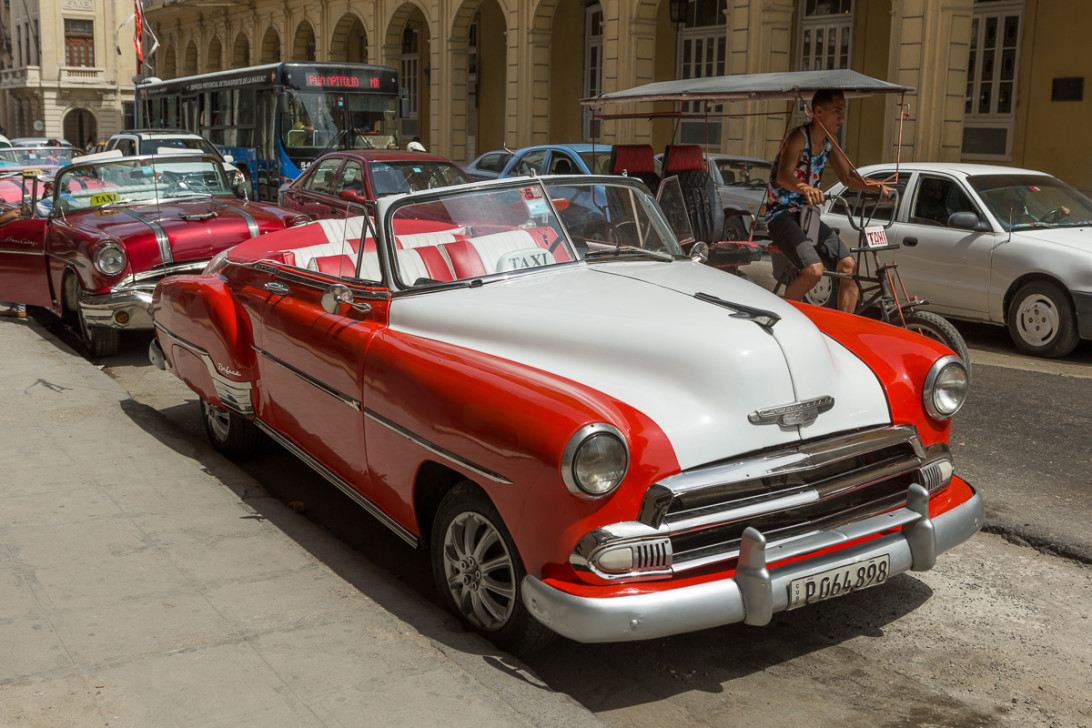 Everyone seems keen to visit Cuba before it changes as a result of the Americans becoming more friendly towards the country and even ending the trade embargo.  However, the changes have already started since Fidel Castro stood down and his brother, Raúl, was elected President.  Raúl seems to be making many changes and this is most obvious by the number of Cubans with mobile phones and that there are efforts to bring the Internet to them too.
My journey around Cuba started in Havana, the capital, which just seems to be full of classic American cars – just like you imagine.  In reality, most of these cars have been restored and no longer have their original American engine but either Chinese, Korean or Japanese engines.  Whilst in Havana how can you resist trips to Ernest Hemmingway's two favourite bars, La Bodeguita del Medio and El Floradita – behind the bar in La Bodeguita is a plaque which states "My mojito in La Bodeguita, My Daiquiri in El Floradita. Ernest Hemmingway".
After Havana, I headed west to Viñales where they grow tobacco and make the famous Cuban cigars. It is great to see the tobacco leaves being dried in the wooden huts – you could tell that the various racks of leaves had been drying for different periods of time. In one of the huts, a farm worker demonstrated how they roll the cigars.
From Viñales, I had to head back towards Havana before being able to head south-east down the rest of the country towards Santiago de Cuba. The first stop was at Cienfuegos which is a port where I was lucky enough to photograph an old couple on the quayside fishing with just a length of fishing line.
Next stop was the beautiful city of Trinidad where the old city became UNESCO World Heritage site in 1988. Trinidad has an amazing vibrance which really comes alight at night with lots of music and dancing throughout the old city. Whilst walking around Trinidad, I found a Cuban butcher which had a pig's head hanging above the shop counter which opened onto the street.  Then a delivery of meat arrived in a wheel-barrow in front of the shop.
I travelled on to Camaguey which is the home of Martha Jiménez, one of Cuba's most famous artists. She has a gallery on one of the squares but some of her sculptures are in the streets and fashioned on real residents of the city. Finally, I reached Santiago de Cuba which is an interesting city but I only had a short time here before flying back to Havana.
Back in Havana, there were two more places that I was able to visit ... the fishing port of Cojimar and Ernest Hemmingway's house just outside Havana. Cojimar is where Ernest Hemmingway moored his boat, Pilar and he used to fish with Gregorio Fuentes. I managed to have lunch at La Terraza de Cojimar and Hemmingway's table is still laid and reserved for him in his favourite corner of the restaurant.
My images can be found in my Cuba gallery … Cuba is amazing country and the people are just so friendly.
---