Guild of Young Freemen's Midsummer Service and Garden Party 2016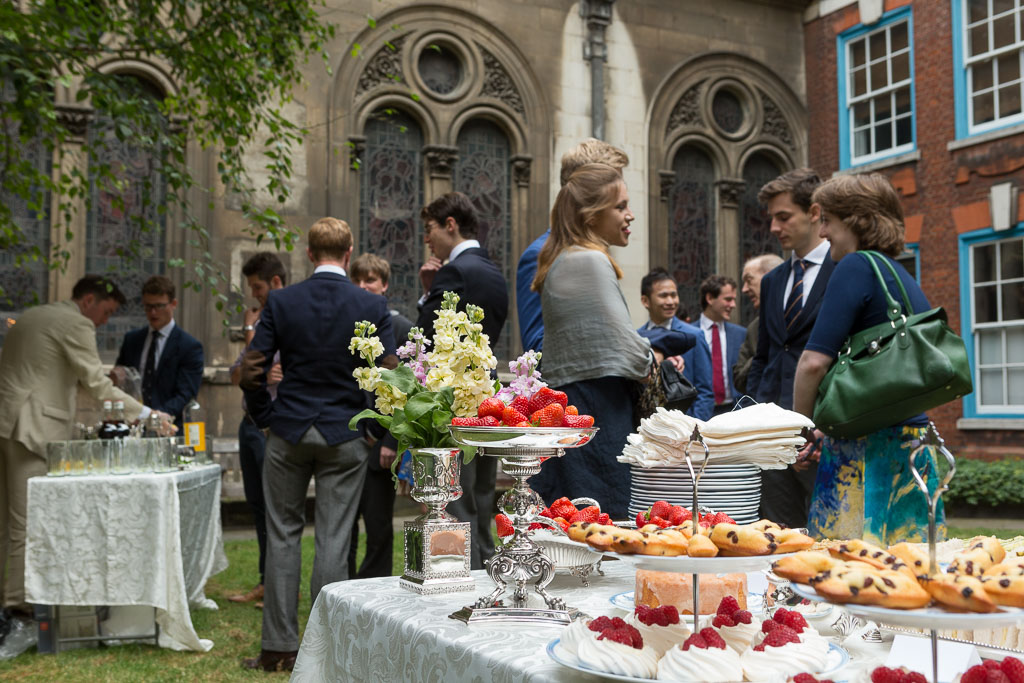 Over the last few years, I have photographed a wide variety of events which have been hugely enjoyable.  One of the most pleasurable aspects has been that I have met such a wider variety of people from all walks of life who have been very interesting and friendly.  These events have included banquets, awards dinners, receptions, business meetings, conferences, church services and garden parties.
It has been my honour and pleasure to photograph a number of events for the Guild of Young Freemen and I have built a great number of friendships with their members over this time.  The last event was their Midsummer Service and Garden Party which was held at their Guild Church, the beautiful St. Michael's Cornhill in the heart of the City of London.  The church alone is worth a visit as it is a hidden treasure amongst the office buildings around Bank and behind the church there is also a lovely little secret garden.
Following a very musical service, the Young Freemen, their guest and regular congregation retired to the church garden to enjoy sandwiches, cake and of course Pimms in the sunshine.  It was a special occasion as it was the last event for Laurence Nicolas, Master of the Guild of Young Freemen before a new Master in installed in September.  Over the last two year's, I have enjoyed attending and photographing their banquets, luncheons, annual sheep drive and even the Lord Mayor's Show where the Young Freemen escorted Gog and Magog (the giants) along the parade.
The Guilds and Livery Companies of the City of London are an important part of the tradition and life of the City of London.  I always enjoy photographing these City events and am looking forward to the opportunity to record more of them in the future.
My images of this event can be found in the Guild of Young Freemen's Midsummer Service and Garden Party gallery.
---