Graffiti and Street Art around Brick Lane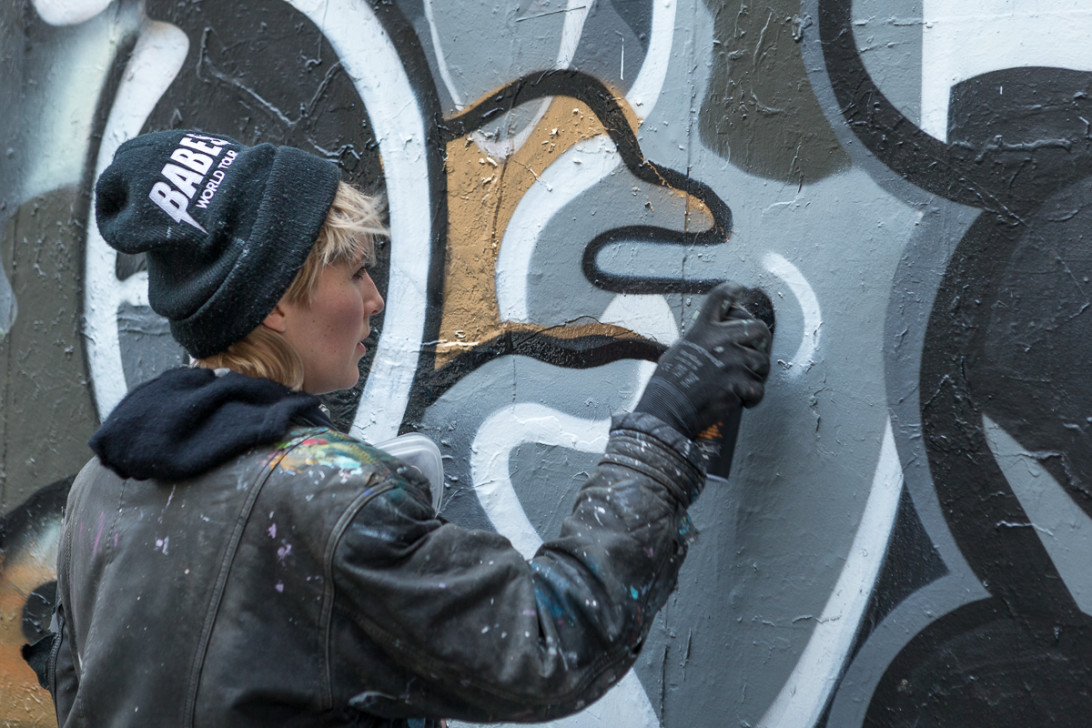 The London neighbourhood around Brick Lane and Shoreditch is well know for its street art and graffiti which can be found on many walls, doors and gates. I think that it definitely makes the area more colourful, vibrant and interesting plus it is constantly changing.  Recently, a number of billboard type walls have been created and I believe that artists are commissioned or invited to create works on them.  Consequently, you often see the artists working on theses during the day and the art is changed regularly.  In other places, the walls, doors and gates just seem to change over night so every time you walk around the area it can be different.  Added to this, there are looks of interesting people, cafe shops and vintage fashion shops - it is a favourite area for street photographers.
Yesterday, I was out teaching the Cafe Art Photography Mentoring group when we found one graffiti artist finishing off her work on the solid gate at the back on the Old Truman's Brewery.  This provided a great opportunity to capture an artist at work ... thanks to Elle for being so engaging whilst she was finishing off this large piece of street art.  She told me that this was the end of the second day that she had been working on this piece.  She was putting the final touches to it as it was her last day in London - good luck to Elle in her future ventures.  Hopefully, Elle's work will be around for a while so if you are in London and what to go and see it, it is located just off Brick Lane on right-hand side of Buxton Street just before Code Street.
It was great to meet and chat to Elle and you can check out more of her work online at Elle Street Art.
---