David Tovey's #MANONBENCH 2 Show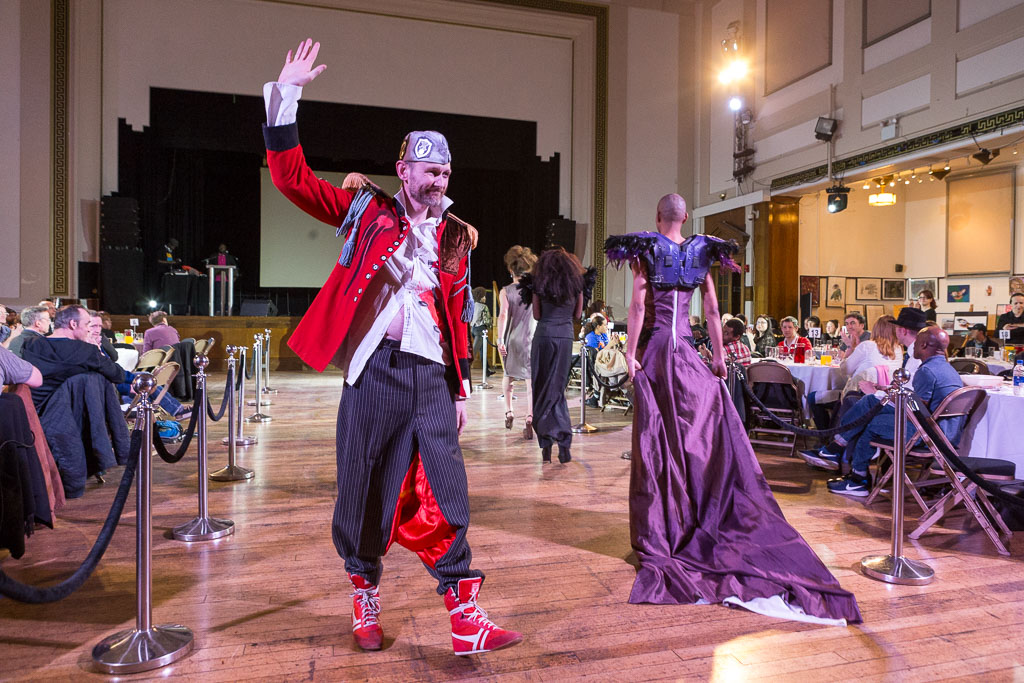 Following his first and very successful #MANONBENCH fashion show, David Tovey returned to present #MANONBENCH 2 at the annual Camden Adult Pathway Awards (CAPA). It was a great privilege to be asked to photograph this second show by David and it proved to be just another amazing event.
David provided a dramatic opening to the evening by depicted his own overdose and how he was helped to rebuild his life.  This created an amazing tension in the hall before the wonderful models wearing David's own creations appeared on the catwalk.  All the the outfits have been created from things that he has found or been given but you would never guess this from looking at them.
In fact, David also appeared in the fashion show sporting one of his outfits much to the audience appreciation.  More of the images of the fashion show and some behind the scenes shoots can be found in my #MANONBENCH 2 gallery. Yet again, David manage to put together an amazing team of models, make-up artists, hairdresser, photographers and videographers for this project.
David is now using his art (painting, drawing, photograph and fashion design) to promote awareness about homelessness especially the fact that it could happen to any of us.  He strongly believes that with the right support networks and a little helping hand a BROKEN person can be a success.
The annual CAPA evening for homeless people was held on Tuesday 22nd March 2016 in the Camden Arts Centre. Congratulations to all of those people nominated for the various awards who are homeless hostel residents in Camden.  These awards recognise the big strides that they have taken in recovering from drug or alcohol addictions or other serious issues. All of this would not be possible without the tiring work of those involved in all aspects of delivering the Pathway services in Camden or other places.
Finally, I am honoured to call David Tovey a good friend and a true inspiration to all of us on what you can achieve.
---