Amazing weekend Hot Air Ballooning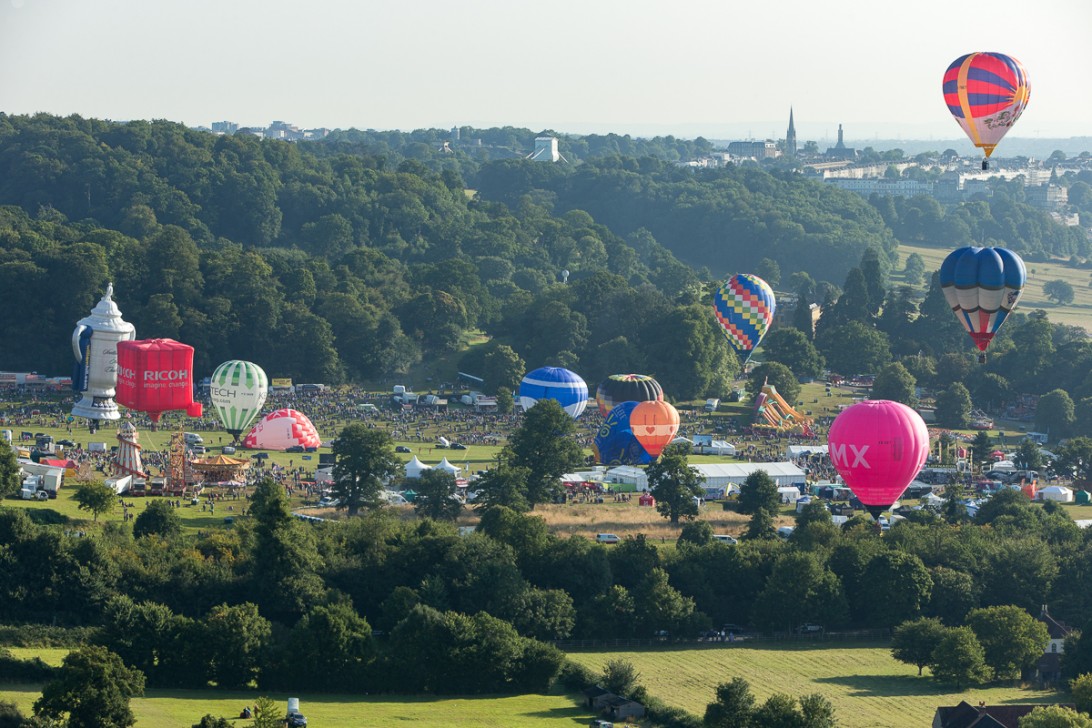 It was a long and tiring weekend at the Bristol International Balloon Fiesta but great fun catching up with all the balloonist and an amazing media team from Plaster. This was the fifth year that I have covered the Fiesta and the weather was certainly the best with all seven planned launches being successful.
On Friday morning, the pilot of the JLL balloon managed to take off from the launch field and by flying at different attitudes he flew around the field and landed back where he started. The winds were very light which was good for the crowds as the balloons stayed very close to the arena for a long time. I was fortunate to fly with the Co-op Funeralcare team over Long Ashton.
I must thank Gary Davies who is a great pilot and friend.  My first ever flight in a hot air balloon was with Gary back in 2011 … this year I was lucky enough to fly with him on both Saturday and Sunday mornings.  Two amazing flights which were very different.  Saturday the winds were very slow and we flew for 1 hour 40 minutes from Ashton Court to Gatcombe Farm, just 2.75 miles.  We are greeted to an amazing reception by the Butler family … a great place to have breakfast is the Gatcombe Farm Shop.
On Sunday, our flight was quicker and the balloons took two different courses.  The balloons that flew lower when over the Clifton Suspension Bridge and landed on the Downs.  We were amongst the other balloons who flew higher and headed over the centre of Bristol landing just passed Shortwood Lodge Golf Club, just east of Bristol.  Finally, I must thank to Gary Davies for the flights – it is a pleasure and honour to fly with you!
---