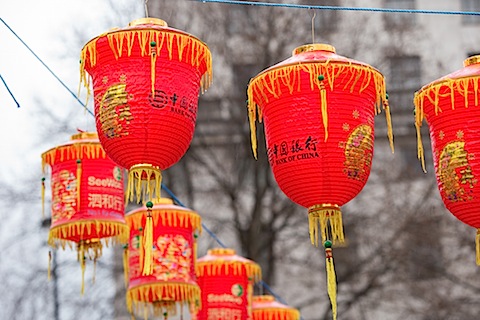 On Sunday, London's West End became a colourful and vibrant scene for the Chinese New Year celebrations in London. Despite the bad weather, people didn't seem to have been put off coming into Chinatown and Trafalgar Square to welcome in the Year of the Snake.
A large crowd in the streets enjoyed the parade and then food from the outdoors stalls which had been set up in front of the restaurants. Down in Trafalgar Square, various artists performed for an equally large but damp crowd.
This is the second year that I have manage to photograph these celebrations in some quite challenging conditions … it is never easy shooting in the rain and trying to keep your gear dry. Having said that it was good fun and I was joined by my friend, John Chandler who I hadn't seen for a while. A selection of my best images from this year can be found in my Chinese New Year 2013 – The Year of the Snake gallery. Please have a look and let me know what you think.