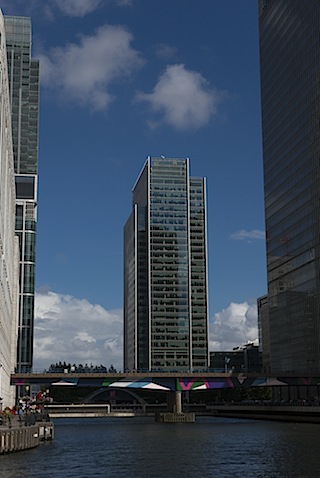 Today, I finally got to pick up my new camera, Canon EOS 1D X. Thanks to the team at Fixation for their great service again – it is always a pleasure doing business with them. At the moment, I know that they are also extremely busy providing support to the Olympics.
I have only had a brief chance to play with the 1DX and shot a few frames at Canary Wharf (see left). My initial impressions are that the camera is extremely fast to focus and a pleasure to hold. Canon have made some great changes with this handling of this camera which seem small on the face of it but are very effective.
I will have set aside some time over the weekend to put the 1DX through its paces and see what it is capable of. That is not going to help with my post processing queue.